My client, Peter-Arthur Straubinger, is the director of a documentary film called, "In The Beginning There Was Light", which debates the phenomenon of breatharianism, or "living on light", which comprises of human beings who can allegedly survive without food and fluid, over weeks, years and even decades!  We are celebrating the new English version release DVD in Peter's voice, with Spanish subtitles available today, just click here and open your mind!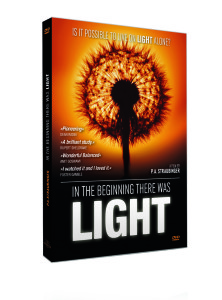 One of my favorite parts of the film is its bipartisan nature, as the film educates the viewer of what may be possible outside of our scientific understanding, yet it never tries to convince or push us to believe in breatharianism, or anything at all. It is an expose' documentary, and personally, it has opened up my mind and intrigue to new levels.
In this context then, I'd like to introduce two well-known breatharians and extraordinary individuals, Camila and Akahi, who feed their body and soul with PRANA through their breath, freeing themselves from the condition of their mind, and reaching a Divine place of pure potential.
Thank you so much for taking the time to meet with me and to openly discuss your breatharian lifestyle with our readers.
Let me start with you, Camila, who is pregnant with her second child and who has already delivered a healthy baby while living a breatharian lifestyle, surprising all the doctors.
Hello Camila! Such a joy to meet you. Please share with us briefly about how your first pregnancy went as a breatharian, and a bit about your second pregnancy now. How is that going?
Great, I will, thank you.
During my first pregnancy I, continued drinking only fruit juices and herbal teas. I didn't feel the need or desire to eat solid foods and during the entire nine months, I only ate 5 times, all of which were in social situations where the experience catered to a beautiful exploration of the flavors.
My blood tests during all three trimesters were impeccable, showing balance and purity. Iron levels remained stable and at the average level for even women who are not pregnant, never presenting signs of anemia or sugar imbalances and regular pregnancy check-ups with the midwife and OBGYN confirmed the above average growth of a very healthy baby boy.
And it has continued like this, as even now, I do enjoy the flavors of juices and occasionally food if I feel the desire to do so. Like we mentioned before, this is about freedom, not limiting ourselves.
That is totally AMAZING! Some people think if you have some juice or a few meals here and there, then that means that you are not a true "breatharian". Yet, as we know, things are not always black and white, and I truly appreciate your description of the 'beautiful exploration of the flavors', of enjoying your few meals a year because food is a pleasure!
Absolutely, that is so true.
To return to your question about my current pregnancy, it has been different from our first because each being comes with unique gifts and lessons for us as parents, so there are specific things that we are learning through this particular pregnancy, whereas during our first the lessons and insights were others.
From the very beginning there was a strong female presence, which brought me even deeper into my own femininity. With our son, he brought a very balanced energy.
Physically, there have been different sensations this time, feeling symptoms of pregnancy which are "common", whereas with our son the experience was very asymptomatic. I feel this is due to different factors, but mostly to the fact that we are two women, sharing the same body and creating the same hormones, which amplifies certain sensations.
Is your son looking forward to the arrival of his sister?
Oh yes! This pregnancy is particularly special because we are sharing it with our beautiful son, who is so joyful to be a big brother, so loving and caring towards me and this precious life growing within. His presence brings such wisdom and the relationship between these siblings is so clearly established, like that they already know each other and are reencountering now in this family that is expanding in love.
Our capacity to experience the love and this unique sensation is infinitely expanding, really feeling an ecstatic sensation between us all….there is no limit to the amount of love we are able to experience and radiate, which within the family is a beautiful blessing.
Yes, it is a divine blessing to have unlimited love within the family. I am so grateful to you both for sharing the light, the breath, and the wisdom with me & our readers.
**News Update** I just got word that Camila recently gave birth to their second child, Anaya. Here is a picture of Camila with her children: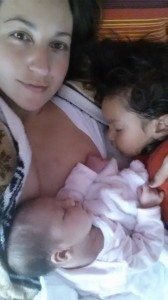 Let me now ask you, Akahi, what is your definition of "breatharian"?
The term breatharian is through us being redefined, as so many possibilities have expressed themselves through us in this time, showing us that the Pranic Consciousness is truly the state of infinite possibilities, in which there exist no limitations, only possibilities and opportunities.
Breatharianism has always been used as a word to describe a "food free lifestyle", and the Pranic Consciousness undoubtedly gives us the opportunity to remember this within ourselves, among other infinite possibilities.
How fascinating, to go beyond a 'food free lifestyle' to a Pranic Consciousness! Will you please define what you mean by Pranic Consciousness, then?
The Pranic Consciousness, which is the exploration of the Prana – Life Source, Chi, God Presence, and its manifestations in and all around us, opens us to a Space of Infinite Possibilities, in which the non-necessity is a natural side effect among so many other possibilities to explore.
When you say 'non-necessity, you are referring to food, right? Wow, that is definitely a paradigm shift!
Yes, it is. It is a freeing of self from the conditioning of the mind.
Through our own process of exploration, we have experienced many different steps along the way. In the beginning the Breatharian state was what brought us to this broader understanding of limitlessness. As we began to explore this state of non-necessity, distinct insights revealed that there were deep manifestations of a higher intelligence communicating through us, in many ways.
This led us to explore the Breath and its presence within our lives, showing us that we could easily be without food, whereas within the air exists something special that doesn't allow the physical body to be without its presence for very long.
This is a fascinating awareness, as all humans have access to air, whether they are rich or poor. It's like an equalizer of sorts.
Yes, it is true! All of this occurred as a result of the synchronization with the Conscious Breath and Universal Intelligence that is naturally accessible for all beings.
Along with this understanding, new capacities were explored, like the ability to attract sensations and information through the air, such as emotional states of peace and joy, as well as a sense of satisfaction within all aspects of life.
These sensations stabilized into permanent states of being, self-sustaining breath by breath, and through this recalibration into our true nature we witnessed rejuvenation on a physical, mental and emotional level.
Let's break this down for our readers, Akahi. Please explain what you mean by a rejuvenation on all of these levels?
Sure. Physically, we are exploring a state of perfect health. For Camila, this includes a balancing of the reproductive system and healing of menstrual pain, and all of this resulting in physical immortality.
On a mental level, we are rewriting our cellular information, such as memory reprogramming, which emotionally creates perfect balance to receive and respond to life in an easy and harmonious way, understanding and assimilating the life experiences.
The physical body and soul also respond to this new information by expressing their best states. Through this video link, you can explore a practical tool to utilize the conscious breath for your overall wellbeing: http://youtu.be/2jmzF4nTwXs
Thank you for this video link, Akahi, and your remarkable work. I will definitely check it out!
Since you've expanded the definition of breatharianism, how would you define it now, with your understanding and experience?
It's a process toward reaching the Pranic Consciousness ~ breathing into oneness. Breatharianism is infinite, and there is so much to be said for living from this state. It brings about different levels of understanding for each being, revealing to us our talents, our strengths, our uniqueness, synchronizing us with this Intelligence that experience by experience grounds us deeper into our center.
Life is infinite, and there is so much to continue exploring.
It is also the awareness that there is a lot of time, and that we are exactly where we need to be, experiencing with the exact wisdom that we should have in this moment to continue learning and integrating new states of being.
No need for time management here! Sounds like a magnificent way to truly go with the flow…
Thanks again for sharing your wisdom and amazing experience with us. Truly captivating!
Before we close, please share with our readers your POV on Peter's Film, "In The Beginning There Was Light":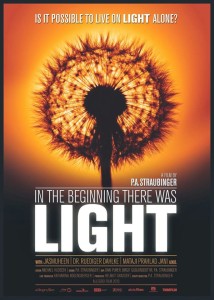 "The Light documentary is an eye opening film showing the possibilities of our human potential. It shows us the diverse ways people are exploring their capacities and inspiring those around them to do the same. The film inspires consciousness and a desire to think and act outside the box, revealing to us new opportunities to be the best of ourselves" ~ Camila Castillo
"A remarkable film that reveals to us the the magnificent and extraordinary human potential and the infinite possibilities we can access." ~ Akahi
For more information about this extraordinary couple and their Pranic Breatharianism Consciousness work, please visit their site at:
http://akahmi.com/
http://wendysuenoah.com/wp-content/uploads/2014/08/bio-pic.jpg
400
400
Wendy Sue
http://wendysuenoah.com/wp-content/uploads/2013/11/logo_280.png
Wendy Sue
2014-08-01 17:41:14
2015-12-21 18:30:49
Awe-Inspiring Interview with Pranic Breatharians, Camila & Akahi