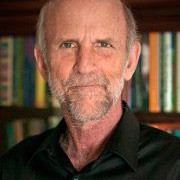 After working with several Social Media experts that did not perform as anticipated, my expectations were humble when I hired Wendy Sue Noah to represent Humanistic Spirituality (HS).
We were initially captivated by her tag phrase, "Social Media with a Conscience", and chose to interview her from a pool of several hundred applicants.  Her intelligence, humility, compassion and honesty made hiring her the right decision. Now in our second year of working together, we appreciate her dedication, hard work, and ability to translate subtle meaning and tone with great accuracy when communicating with our audience.
Wendy Sue has a pure heart, and is able to beautifully convey HS as an authentic and compassionate organization, a service to humanity.  When we provided Wendy Sue with feedback regarding her work, she has always been able to embrace and immediately integrate it into her work. Wendy has skillfully synthesized notes and transcripts from our workshops into accessible tweets and blog posts.
In the past year, Wendy Sue has helped developed an impressive Facebook and Twitter spiritual family for us to engage with, and serve.  We are grateful to have found someone who represents us from the heart, and highly recommend Wendy Sue for you!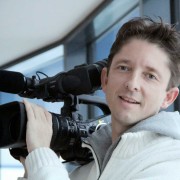 Wendy Sue Noah helps me in the US with the promotion, marketing and distribution of my feature documentary "In The Beginning There Was Light". But helping is probably not the right word. She is universally talented. She not only runs my "US-office", she does the social media – promotion, edits my texts and opens her huge network to me, that is very well established, especially in the world of spiritual interested people. Wendy is passionate about her work and inspires me with her good spirits. But besides her professional skills, she is also a beautiful human with a big heart. It´s a pleasure to work with her.
As the founder of Match.Com, I initially brought in a small group of people with a diverse level of skills to help launch the website in 1995.  The founding group worked very closely together and we all had a great vision of bringing love to the planet in a fun and easy way.
After much search, I chose Wendy Sue to head our Marketing / Outreach department due to her contagious enthusiasm, her professional sales background and her commitment to excellence.
Wendy Sue took on the Match.Com launch with full steam ahead!  She generated national publicity, developed strategic partnerships, and organized national single events.  With little start-up funds, Wendy Sue was extremely resourceful through the use of innovative guerrilla marketing techniques.
I recommend Wendy Sue with 2 thumbs up, for any start-up or business that is looking to get some start-up action!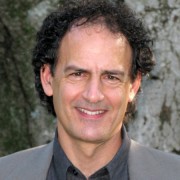 Wendy's infectious enthusiasm and attention to detail was a great help to me in promoting my film fest, Cinema Noesis: Films for Evolving Minds. My colleagues enjoyed working with her, and I'm sure the relationships she made will be lasting. Wendy is a quality person, and I strongly recommend her.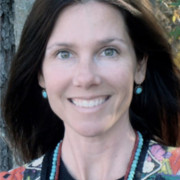 Synchronicity brought Wendy to me just as I was preparing to launch my first ever crowd-sourced fundraising campaign. She was a great help through the social media labyrinth. Her enthusiasm is contagious! She is a creative and intelligent team player, and I look forward to working with her again & again!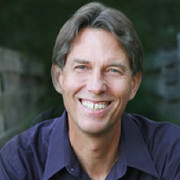 Even though I used to work as a computer support person (before my path took a rather wild turn into authorship), I've struggled with understanding Twitter and other Social Media sites—and, quite frankly, really didn't look forward to figuring out how to use SM to bring my book's message out into the world.
But I learned more in one session with Wendy than I had for the past year, maybe two—and I now feel much more clear on how to use SM and what I should be focusing my time on.
Wendy is passionate, savvy, and, most important, focused on more than making money—she's helping to bring forth a better world. I *highly* recommend her.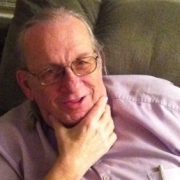 Wendy Sue is one of the most creative, outside-the-box thinkers I've ever worked with. She manages to find and bring a fresh perspective to each new project, often surprising veteran business heads with her clever ideas. In addition, she is great at execution and at tracking and providing accountability. Her network of contacts is strong and she brings a real passion to her work.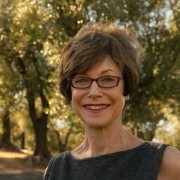 Wendy is fearless and organized, a great researcher and a warm and outgoing personality with varied talents that are hard to find in a single person. Wendy provided both tactical and spiritual support for a very complex and time-sensitive event.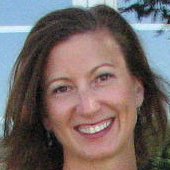 I worked with Wendy Sue Noah for three years at Fujitsu's New Media department. As a start-up the pace was rapid and projects changed scope frequently and Wendy Sue was able to multi-task and stay focused in this dynamic environment.
Wendy Sue is a very productive and diligent professional who can be counted on to complete deliverables on time. She is extremely versatile with a wide range of capabilities from public relations to account management to marketing and sales activities. Wendy Sue has a positive attitude, is a team player and is very reliable. She is a creative thinker and is very proactive in generating ideas and finding solutions. She is also great with people and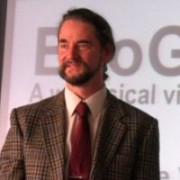 Wendy Sue Noah and I worked together in the mid to late 1990s on a number of groundbreaking projects, including the Contact Consortium's first and second Avatars conferences (Earth to Avatars '96 and Avatars97) where Wendy Sue ran our media relations and led several panels on community and creativity in the first virtual worlds. Wendy Sue's professionalism combined with a special energy and life vibe made it a pleasure to work with her. Wendy Sue also provided the netiquette section for my book "Avatars" as she was and remains a maven in the world of online social etiquette and relationship.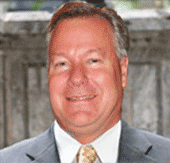 I worked with Wendy Sue back in the early 1990's with Entertainment Publications, where I was serving in the capacity of Office of the President. I got to know Wendy through several sales meetings and on our incentive reward trip to Cancun (that Wendy had won due to exceeding her sales quota).
Wendy Sue has always exuded confidence and great vigor. I constantly impressed with her positive attitude, and her sense of confidence that she can conquer anything! We had many outstanding people at Entertainment Publications, but Wendy truly stands out.
During her tenure at Entertainment, Wendy Sue worked in 4 different cities, including New York City (one of our most challenging), and won 2 incentive vacations (Cancun and Hawaii). She was also promoted to Senior Account Executive and given additional exclusive work with our American Airline partnership.
I would highly recommend Wendy Sue as a professional and person who possesses high energy, motivation and integrity.