Celebrating & remembering Chris Butz as #MatchTurns20
When I was hired to do marketing (and whatever else needed to get done) for the start-up of Match.Com, everyone was running around like a chicken with its head cut off!  With my last corporate job, we had weeks of sales training and such. Not here!
As I was trying to make heads and tails of it all, Chris Butz, tall, handsome and debonair, took me by the hand and calmly guided me to the lobby, away from the craziness.  Here, he brought a large piece of computer paper and a pencil, and started drawing and mapping out this mysterious thing called the Internet, how it all worked, how it was all connected, and how powerful it was going to be once people logged in.
Chris had this intensity about him, as do I, which allowed us to bond quickly, and, well, intensely. After this illuminating lesson, I felt confident and impassioned to join the craze!
One of the greatest compliments in my life came from Chris. We were just hanging out in South Park, a lovely park lined with cafés and restaurants next to our office, and he looked me in the eye and remarked, "Wendy, I am truly impressed by how much you've been able to do with marketing and outreach, with so little money."  I believe they call this "guerrilla marketing" and yes, I did learn how to stretch, and how to partner as more of a barter.  This learning came in very handy after Match, up to now.
We also both lived in North Beach, and we had some fun together there, as well.   One of my favorite memories was when he took me to my first (and last) Hot Yoga class.  Chris was so poised and even sweated in style.  I was, on the other hand, hot and bothered!  Afterwards, we went to a health food store for wheat grass shots (which then bothered my stomach!), and then to my home, where we climbed to the roof and watched an airplane show.  Yes, an unforgettable day with an unforgettable man.  And from what I gather, he was also quite a ladies man, too!
Chris' mother, RoseMarie, has a funny story to share here:
Chris was a very modest person who would much rather help others than draw attention to himself.  Early in his employment at Match, he was approached by someone in the organization, asking him if he would like to have his picture be one of the images that would be used in the Match.Com promotions. Although he was flattered, his modesty took over and Chris immediately refused.
A couple of weeks later, Chris' brother, Greg, was on a business trip to San Francisco and had dinner with Chris. He was surprised to see that Chris had shaved his head and was totally bald. Bald heads were not a style trend at this time.  When Greg asked why he had shaved his head, Chris replied, "I knew if I shaved my heard, they would no longer ask me to be one of the images in the new marketing promotion program." That was Chris!
One of his closest friends, Simon, shared with me how he and Chris explored classical music and scotch.  They listed to Olivier Messiaen, which is a sort of rock n' roll of classical music.
As we celebrate Match.Com's 20th Anniversary, I also celebrate Chris Butz, who has transitioned from his quintessential human form way too early.  On April 26th, just 5 days after Match's 20th year anniversary, was Chris' 17th year anniversary of his passing.
I love you, Chris, and you will always be in my heart. xoxo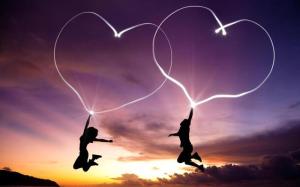 https://wendysuenoah.com/wp-content/uploads/2015/04/img224.jpg
1745
1145
Wendy Sue
https://wendysuenoah.com/wp-content/uploads/2013/11/logo_280.png
Wendy Sue
2015-04-30 17:15:04
2015-05-05 16:23:54
Celebrating & remembering Chris Butz as #MatchTurns20