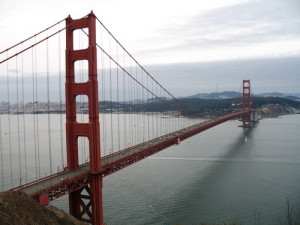 20 Year Anniversary in Hotel California!
Dear Friend,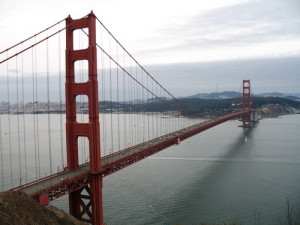 Talk about bravery, or craziness ~ still not sure which, maybe it's a combination of the two. In any case, 20 years ago today, on January 15th, 1994, I took a 1-way flight from Boston to San Francisco, to start my new life.
Let me be a bit more specific here. I lived on the East coast my whole life, and had a very challenging time with the unbearably cold winters and the suffocating conservative mentality.
Through out high school, I knew that CA was my calling card, and talked about it regularly to friends and family. They laughed it off as California dreaming.
Until I finally figured out how to make the move through a company that I was working for, in which I exceeded my sales quote two years in a row with incentive trips to Cancun and Hawaii. They have offices in every major city, and upon my request, transferred me to their San Jose office.
20 years ago, when I said goodbye to all my friends and family, there was little, if any, support for me. What I received was a lot of Jewish guilt, and friends who turned away.
When I arrived in San Francisco, the sun was setting, and I was emersed in orange, red and purple clouds upon landing here. I did not yet have 1 friend in CA, but I knew that I was truly home.
After 6 years in the Bay Area, which included launching Match.Com in a San Francisco basement and celebrating my 30th X-mas Eve birthday with over 40 amazing friends (which never happened before, due to being born at a very busy family holiday time), to now living in LA LA land & being so very blessed with a tribe of 5 and with 80 degree temperatures in January!
My celebration is about leaping into the unknown, and allowing the blessings, as well as the challenges, to come in stride and with pride!
What is your most adventurous leap of faith?
Thank you for joining me in the celebration of life!
Hugs to you,
Wendy Sue
http://wendysuenoah.com/wp-content/uploads/2014/03/golden_gate-300x225.jpg
225
300
Wendy Sue
http://wendysuenoah.com/wp-content/uploads/2013/11/logo_280.png
Wendy Sue
2014-01-30 23:46:29
2014-03-22 17:31:14
20 Year Anniversary in Hotel California!