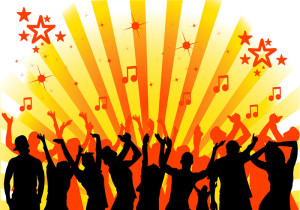 Social Mediums comparable to Social Gatherings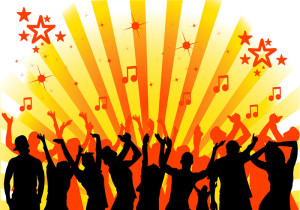 I read this tweet a few months back, and it really hit home for me. It went something like this:
"Facebook is like having friends over in your living room. LinkedIn is like going to a Chamber of Commerce networking event. Twitter is like going to a loud party or bar."
Yes! That is truly a realistic way to look at three of the top social mediums. If we are able to translate our real social life to our virtual social life, I believe it will help us navigate what can seem, to many, as overwhelming. The truth is, the Internet has provided us with the boundless phenomenon of connecting like-minded people on a global scale, with no geographical boundaries. Now is that astounding, or what?!
And just like in the real world, no one likes to get pushed, shoved or yelled at! I know this sounds obvious, but yet, so many are entering the social media world and doing just that.
If someone compliments you, you say, "thank you", right? Same in the social media world! If someone retweets you, then take a moment to say, "thank you". If someone shares one of your posts on Facebook, then give them some gratitude. Maybe even return the favor, why not? Most likely, if your tweet or post was shared, then you share something in common with this person.
Another point to consider is how you approach these different gatherings. For example, if you are attending a Chamber of Commerce networking event, you may not take off your shoes, kick back and share intimate details of your family life. Or if you are hanging out in a friend's living room, you may want to expand upon a topic that is important to you, instead of condensing it into 140 characters! LOL
Same thing in the social media world. With tools like Hoot Suite, many people are copying and pasting the same text to be posted in several social mediums. This is the quick and easy route, but it also has the look and feel of a mass produced message instead of consciously offering something distinctive to that particular community.
Even if the message is the same, it would be well worth that diligent effort to tailor it. For example, you may place a strategic hashtag on a power phrase / word on Twitter, and you may provide more details on Facebook, for example.
It definitely takes more time and more of a conscientious effort, but for me, it is totally worth it! Social media is all about relationship building, and less like ad blasting. Relationship focused marketing = social media.
One of my favorite comparisons of the old marketing paradigm, compared to the new social media paradigm is this:
Before the Internet, we were 110% "CON"sumers. We would sit back and consume the media that was fed to us. Now, with Social Media, we are "PRO"sumers, as we have the ability to interact, to share our own ideas, and be pro-active!
Want to hear more about "Social Media with a Conscience" ~ email me at: email hidden; JavaScript is required.
Thank you for taking your time to read my blog and visit my new website!
http://wendysuenoah.com/wp-content/uploads/2014/03/party-300x210.jpg
210
300
Wendy Sue
http://wendysuenoah.com/wp-content/uploads/2013/11/logo_280.png
Wendy Sue
2014-01-30 23:48:12
2021-09-25 18:13:07
Social Mediums comparable to Social Gatherings